Standard Herbs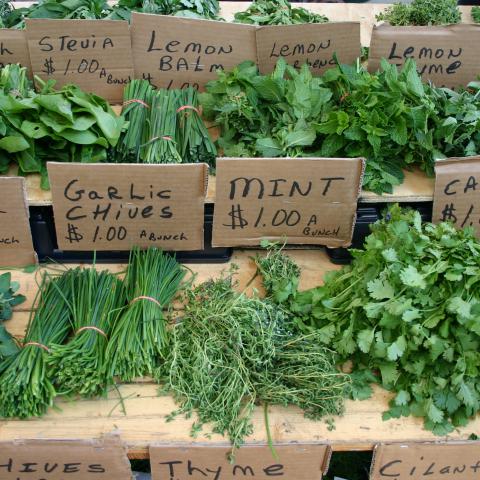 Image credit:
Danielle Walquist Lynch
Find at Farms and Ranches
We are a family farm that produces certified organic vegetables year round.
Hay, goats milk, honey, 4way, wool (white, grey, black, red, brown), mohair, yarn, and livestocks (goats, sheep, cows, pigs, horses).
Maya's Farm is a small, sustainable garden which produces high-quality specialty vegetables, herbs, flowers and eggs for local markets, restaurants
Find at Markets
Discover fresh locally, organically grown fruits and vegetables, seasonal flowers and eggs from Maya's Garden at her farmers' market every Sunday.
Hours
Wednesdays - Sundays, 9:00 a.m. - 2:00 p.m.
A natural gathering place that celebrates neighborhoods and neighbors.
Hours
Saturdays, 8:00 a.m. - Noon (May - September), Saturdays, 8:00 a.m. - 1:00 p.m. (October - April)